Cuando aprendes un nuevo idioma es probable que quieras y necesites desarrollar un vocabulario específico en determinadas áreas, lógicamente necesitarás clases especializadas para que puedas evolucionar adecuadamente en el ámbito que desees, así mismo necesitarás de mucha lectura relacionada al tema.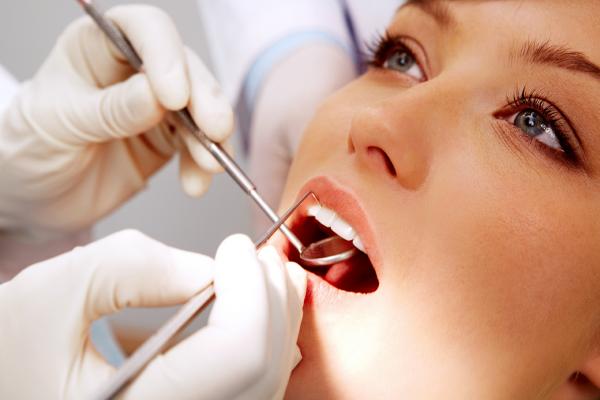 Pero para iniciar es importante que comiences a conocer lo términos básicos en el área. Es por ello que este post lo dedicamos para los profesionales bucales, trayéndote algunas frases y términos relacionados con los dentistas y odontología en inglés para que comiences a practicar, así que presta mucha atención:
| | | |
| --- | --- | --- |
| Inglés | Español | Pronunciación |
| Good day! | ¡Buenos días! | BOO-eh-nus DEE-ahs |
| How are you? | ¿Cómo está usted? | KOM-moh es-tah oo-sted |
| Are you allergic to any medicines? | ¿Es alérgico a algún medicamento? | Es ah-LUR-hee-co a al-goon me-dee-ka-MEN-toe |
| ¿Con qué frecuencia cepilla sus dientes? | ¿Que tan seguido se cepilla los dientes? | Kay tun say-GEE-doh say say-PEA-yah los dee-EN-tays |
| Does it hurt? | ¿Le duele? | Leh DOO-eh-leh |
| When was the last time you saw a dentist? | ¿Cuando fue la última vez que visitó al dentista? | QWAN-doh fway la OOL-tee-muh vaze kay vee-see-TOE al den-TEES-tuh |
| When does it hurt? | ¿Cuándo le duele? | KWAN-doh leh DOO-eh-leh |
| All the time? | ¿Todo el tiempo? | TOH-doh el tee-EM-po |
| Where does it hurt? | ¿Dónde le duele? | DUN-deh leh DOO-eh-leh |
| Does the cold water or air hurt you? | Le molesta el agua o el aire frío? | Leh muh-LES-tah el AH-gwa oh el I-reh FREE-oh |
| Does it hurt anymore? | ¿Todavía le duele? | Toe-duh-VIA leh DOO-eh-leh |
| Does it hurt when you bite? | ¿Le duele cuando muerde? | Leh DOO-eh-leh KWAN-doh MOO-erdeh |
| Open your mouth, please. | Abra la boca, por favor. | AHbra lah BO-kah por fah-vor |
| Close your mouth a little, please. | Cierre la boca un poco, por favor. | SEE-ehreh lah BOkah oon POH-koh por fah-vor |
| Bite slowly. | Muerda despacio. | MOO-erdah des-PAH-see-oh |
| Bite again. | Muerda otra vez. | MOO-erdah OH-trah vez |
| Spit out, please. | Escupa, por favor. | Ess-COO-pah por fah-vor |
| Turn your head to the right. | Voltee la cabeza a la derecha. | VOL-tay la ka-BEH-zah ah lah deh-REH-chah |
| Turn your head to the left. | Voltee la cabeza a la izquierda. | VOL-tay la ka-BEH-zah ah la eez-KEE-erdah |
| I will need to fix your broken tooth. | Tendré que reparar su diente roto. | Ten-DRAY kay ray-pa-RAR sue dee-en-TAY-roe-TOE |
| I will need to remove this tooth. | Tendré que sacarle este diente. | Ten-DRAY kay sa-CAR-lay es-tay dee-en-TAY |
| It might be sore for awhile. | Le puede doler por un tiempo. | Lay PWE-day do-LER por oon tee-EM-poh |
| Do not eat or drink for 30 minutes. | No coma ni beba por 30 minutos. | Noh koh-mah nee BEH-bah por TREN-tah mee-NUH tohs |
| Do not chew on this side for 24 hours. | No mastique en este lado por 24 horas. | Noh mahs-TEEkeh en ESteh LAH doh por VEN-tee KWAH-troh O-rahs |
| Do not brush tonight. | No se cepille esta noche. | No seh she-PEA-yeh ESS-tah NO-cheh |
| Do not rinse tonight. | No se enjuage esta noche. | Noh seh en-HUAH-ghe ESS-tah NO cheh |
| Call me if it does not get better. | Llámeme si no mejora. | YAH-may-may see no may-HO-rah |
| You will need to come back for another appointment. | Tendrá que hacer otra cita para regresar. | Ten-DRAH kay AH-ser OH-trah SEE-tah PA-rah ray-GRAY-sar |
Algunos términos que te pueden servir son los siguientes:
Abscess: absceso
Acrylic: acrílico
Acute pain: dolor agudo
Air/water syringe: jeringa (aire/agua)
Abrasion: abrasión
Ache: dolor
To adjust: ajustar
Bacteria: bacteria
To be admitted: ser admitido
Bicuspid: bicúspide
Biofilm: biofilm
Bleaching agent: agente blanqueador
To bleach: blanquear
To bleed: sangrar
Blood: sangre
Canine/s: canino/s
Caries: caries
Cement: cemento
Central incisor: incisivo central
Check-up: chequeo
Cheek: mejilla
To chew: masticar
Decidious tooth: pieza dentar
ia primaria (temporaria)
Dental cement: cemento dental
Dental eruption: erupción dentaria
Dental floss: hilo dental
Dental material/s: material/es dental/es
Dental office: consultorio odontológico
Dental record/s: historia/s clínica/s
Dental x-ray film/s:
placa/s radiográfica/s
Dentin: dentina
Enamel: esmalte
Endodontics: endodoncia
Enzym/es: enzima/s
Epidemiology: epidemiología
Exposed root: raíz expuesta
Extraction: extracción
Filer: lima
Filling: obturación
First premolar/bicuspid: pr
imer premolar/ bicúspide
Flap: colgajo
Flouride toothpaste: pa
sta dental con flúor
Fracture/s: fractura/s
Frenulum: frenillo
Gauze: gasa
Germ: germen
Gingivitis: gingivitis
Gloves: guantes
Gum: encía
Handpiece: pieza de mano
Head: cabeza
Healed: cicatrizado
High risk for infection: alto riesgo de infección
Hygiene: higiene
Hypertrophy: hipertrofia
Inflammated: inflamado/a
Inflammation: inflamación
Injection: inyección
Inner layer: capa interna.
Innocous: inocuo
Labial: labial
Lateral: lateral
Layer: capa
Lesion: lesión
Oral care: cuidado bucal
Odontopediatric: odontopediatría
Outer layer: capa exterior
Orthodontics: ortodoncia
Saliva: saliva
Saliva ejector: eyector de saliva
Salivary glands: glándulas salivales
To salivate: salivar
Ulcer/s: úlcera/s
Ulcerated area: área ulcerada
Upper jaw: maxilar superior
Wating room: sala de espera
Wax: cera
Whitening tooth paste: pasta dental blanqueadora